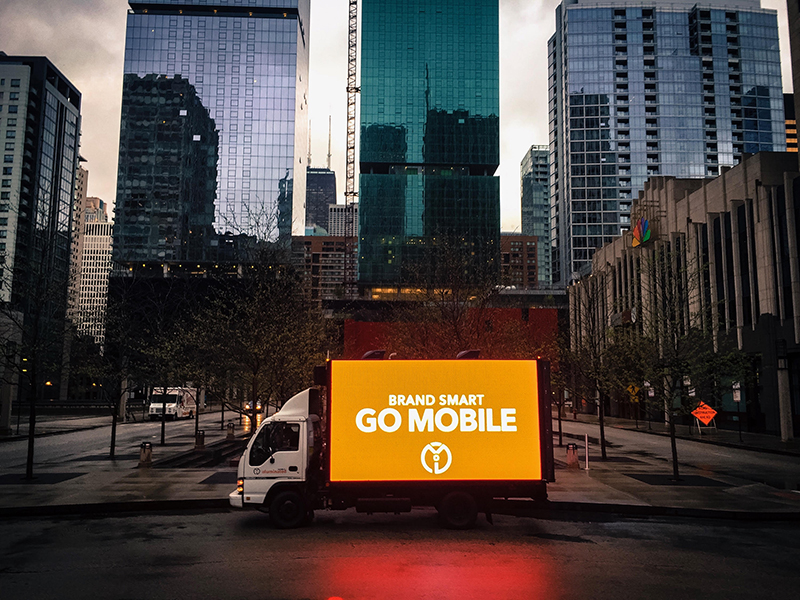 Digital truck advertising or LED mobile billboard truck advertising!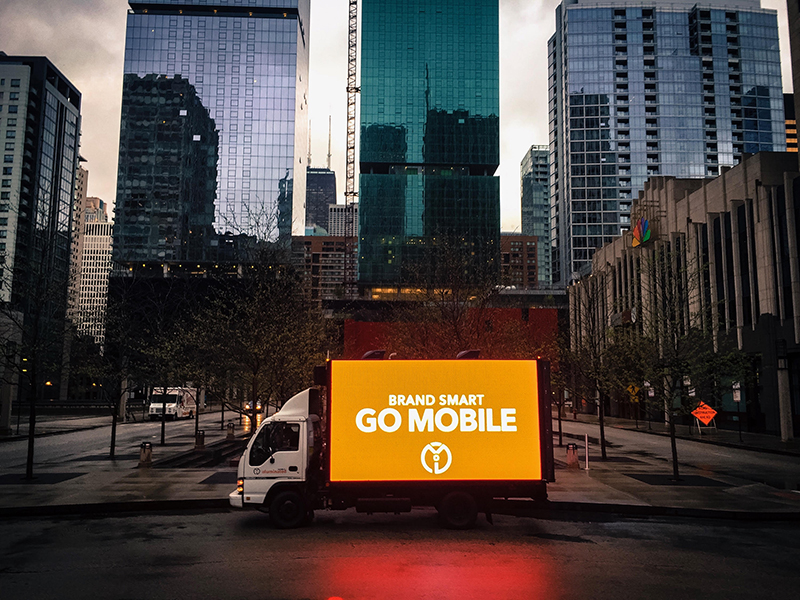 Don't wait for the customer to drive by your ad when you can drive your ad by the customer or competitor.
LED mobile Billboard truck advertising offers exceptional reach and value. Truck advertising is visible to tens of thousands of people in a short amount of time because they travel, and they can reach into areas in town and cities where other media can't. The advantage of using digital mobile billboard truck is to drive your brand or advertising message where other media can't reach or in many cases other advertising mediums are not available.
Looking for a post Covid-19 impactful form of out-of-home (OOH) advertising?
Now that we're looking at covid-19 in the rearview mirror socially responsible people are starting to stretch their legs, plan their lives, go on drive and air vacations, go to their favorite restaurants, gather with loved family members and planning time with precious friends, basically living life once again and this creates an opportunity for your LED truck side advertising to be even more impactful on our truck!
No other ad medium can guarantee coverage at the exact physical locations of your audience lives, plays, congregates or works.
Digital truck advertising or static banner billboard truck? Mobile billboard trucks can deliver your ad message and is the best way to reach your audience. Digital Billboard trucks are eye catching and they're the most unique form of media you can buy and it's the best for high recall days after seeing.
Mobile billboard truck advertising (MBB/OOH) puts you directly in front of your audience at the perfect time to build your brand and sell your products.
We propose to develop a set of targeted OOH campaigns that target your core audience where they work, play, shop, etc. This will ensure that your brand stays front and center as your target audience consumes your message.
By using our LED mobile billboard vehicles you can reach out to your important prospects, at the right place, at the right time.
LED mobile Billboard truck can bring any message or advertisement to hard-to-reach location and we will deliver immediate, overwhelming and targeted results. Our led billboard trucks routes are determined to meet your individual client goals and objectives.
If we are targeting one or several major markets, or small town rural USA area we take direction from you… essentially making it your billboard on wheels. We reach your target audience that works best for your business such as grand openings, product launches, recruitment campaigns, political campaigns and special promotions, branding and more.