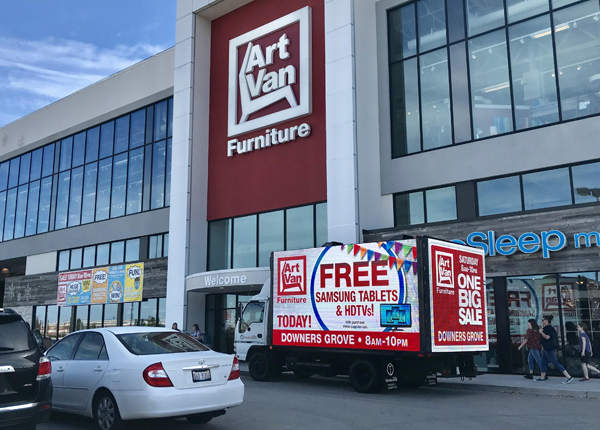 Outdoor advertising has never been as innovative and effective as it is today with our LED billboard trucks.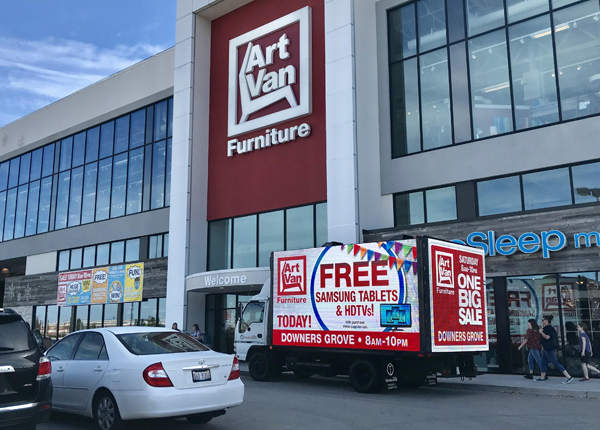 By leading and being worth knowing about, and that's exactly what a billboard truck does! In fact, our mobile billboard trucks are big they're impossible to miss and with good creative it makes people want to look at them. People almost always appreciate good advertising!
Compelling Facts
In addition to having your billboard driven exactly when and where you want, you can supplement the truck with experiential marketing, brand ambassadors, sign holder, street teams, sign spinners or just handout pamphlets. We can handle all of this for you and we will handle everything turn-key for you. This will help you reach every new customer and while encouraging people to buy from you! For performance review, we will send you daily photo recapping your billboard and activity to give you documentation of how your campaign is being delivered in the market. Basically you receive a daily campaign briefing and an idea of where things stand.
Outdoor advertising has never been as innovative and effective as it is today with our billboard trucks. Especially if you already have a current, place based billboard, consider making your billboard mobile with us to garner up to substantial more attention to your ad effort! Mobile billboards are far more effective because:
Most people drive: More so today, still nearly 85% of people are getting places in their car. With so many people on the road, even post covid 19 it makes it a necessity to put your ad on the road to reach them. You have the ability to place your ad directly in front of your target audience anytime and anywhere, this is our corporate motto!
Attention Getting: Our mobile billboard trucks are big and hard to miss. This is because they're big, flashy and make people want to look at them. People can't miss the truck and best yet, they see your ad! Substantially higher than traditional advertising methods 96% of people were able to fully recall the ad they saw on a mobile billboard and these same people have indicated they'd make a purchasing decision based on the ad they saw.